Licensed Plumber serving in Calabasas, ca 818-341-5804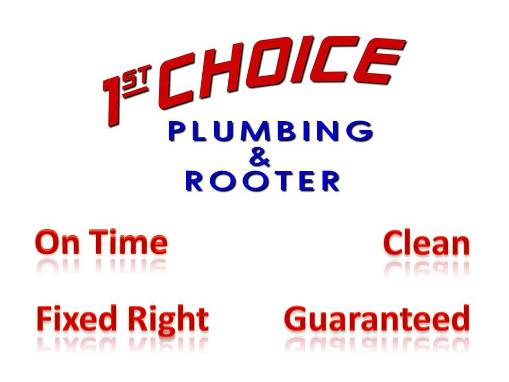 Why Call 1st Choice Plumbing?
"Because... I know how Important a Fast, Reliable Plumbing Repair is to You!"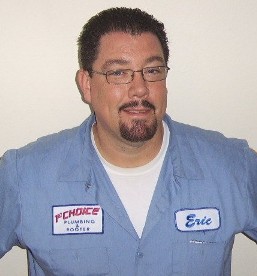 "I Really do. When you have plumbing problems in Calabasas, ca it disrupts your entire schedule. A prompt and complete repair is going to save you a lot of hassle. I've been repairing and installing plumbing locally since 1989 and my clients are consistently delighted with how I work. You'll know the price before we begin, We'll fix it right, clean up our work area, and guarantee our work. Because so much of my work depends upon the referrals of my satisfied clients, your trust is something I expect to work for. Give us a call and get on with your Life."
Eric Sandbeck- Owner 1st Choice Plumbing and Rooter
---
See what our customers have to say...
818-341-5804
The San Fernando Valleys premier plumbing service.If you are looking for a great plumber, or if you need Drain Cleaning in Calabasas, give us a call! Need a Calabasas Water Filter? We are "AA" rated with the better business bureau. We offer tankless water heater repair and installation. If you have a drain stoppage, or just a slow drain, we can help. Is dirty water backing up your sink? Is that old toilet not flushing right? Maybe you need rooter service. We can unjam your garbage disposal, replace those old corroded pipes under your sink, and with electronic leak location, we can locate that slab leak. Do you have a faucet that leaks and needs a repair? Is That sprinkler valve leaking? How about a beautiful new shower valve? We can replace pipes, install clean outs, replace sump pumps, and even locate gas leaks, call us for any plumbing need. Calabasas service area zip codes 91302, 91399, 91301, 91399. Need an automatic earthquake gas shut off valve in Calabasas? Click here!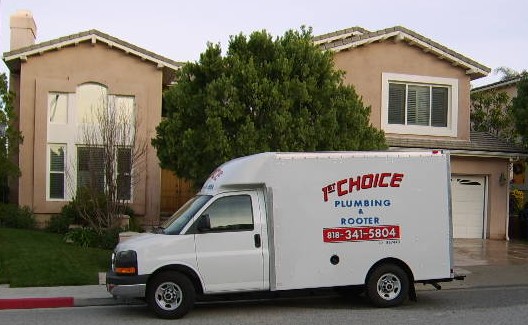 818-341-5804 or toll free 877-547-5862
Calabasas Plumbing service and repair
---
City of Calabasas home page, Welcome to the City of Calabasas, Ca the gateway to the Santa Monica Mountains National Recreation Area in northern Los Angeles County. This website will help you navigate the many services offered by our City.
---
Calabasas travel guide Things to do: Malibu Creek State Park, Sri Venkateswara Temple, Los Angeles Pet Memorial Park
---
Wikipedia Calabasas guide - Calabasas is a city in Los Angeles County, California, in the western United States. As of the 2000 census, the city population was 23,123. The city was formally incorporated in 1991. Many parts of Calabasas, Ca are mountains or hills, which have spectacular views of the San Fernando Valley. Many of the neighborhoods in Calabasas, Ca are gated communities comprised of large houses. The city resides in both the San Fernando Valley and the Conejo Valley.
---
Calabasas, Ca life - Keep in touch with local and global news events. You can sell your car, boat or even couch! Spend a moment viewing the information, resources and tools for our community.
---
Calabasas city data from citydata.com Population (year 2000): 20,033. Estimated population in July 2006: 22,432 (+12.0% change)
---
Calabasas Coldwell Banker - Heidi Adams & Myra Turek... We Know Your Area!...We Know Your Street!...We Probably Even Know Your Home!...Knowledge Gets Results! Calabasas residents who are active in the community. Well known as consistent listing and selling agents for Calabasas, Ca and Calabasas Park.
---
The Calabasas Chamber of Commerce, serving Calabasas since 1955, is a non-profit, non-governmental, volunteer organization comprised of local businesses and leaders interested in enhancing the Calabasas community. The highly visible Chamber of Commerce serves as a Visitor Center and community bureau for residents, businesses and visitors to obtain city statistics and demographics, referrals for products and services, and information on local events and activities. It is a valuable link between business, local government, neighbor associations and the general public.
---
Welcome to our Calabasas, Ca hotels guide ... we feature honest, concise hotel reviews, all discounts, a lowest rate guarantee, and no booking fees.
---
Calabasas Dentist - our patients are our most important asset, and we strive to develop long-lasting, trusting relationships with all of our patients. Your referrals are welcome and appreciated. We look forward to seeing you!
---
Calabasas travel guide - set among the rolling hills of the San Fernando Valley, the Country Inn & Suites, Calabasas, Ca is just steps away from golfing, shopping and restaurants. In addition, the hotel is also conveniently located near Universal Studios
---
Calabasas, Ca business leaders - as a leader in the credit card processing industry, Cardservice International (CSI) offers small and mid-size businesses merchant accounts that enable them to accept credit cards.
---
According to the city of Calabasas, Ca, it is generally accepted that Calabasas means pumpkin, squash, or gourd, derived from the Spanish "calabaza". Some historians hold the theory that it is merely a translation of the Chumash word "calahoosa" that also refers to a type of gourd. Every October, the City of Calabasas and the Calabasas Chamber of Commerce hosts a "Pumpkin Festival" to celebrate fall, the local wares and talents of Calabasas merchants, and of course, the pumpkin for which our colorful city was named.
---
Map of Calabasas, Ca The zip codes for Calabasas, CA:91301, 91302, 91372, 91399
---
San Fernando Valley Plumber Calabasas plumber
View Larger Map