San Fernando Valley Plumber 818-341-5804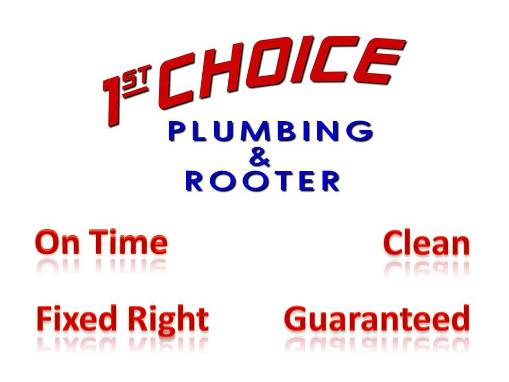 Why Call 1st Choice Plumbing?
"Because... I know how Important a Fast, Reliable Plumbing Repair is to You!"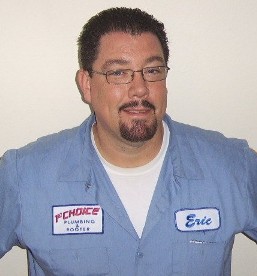 "I Really do. When you have plumbing problems in the San Fernando Valley, ca it disrupts your entire schedule. A prompt and complete repair is going to save you a lot of hassle. I've been repairing and installing plumbing locally since 1989 and my clients are consistently delighted with how I work. You'll know the price before we begin, We'll fix it right, clean up our work area, and guarantee our work. Because so much of my work depends upon the referrals of my satisfied clients, your trust is something I expect to work for. Give us a call and get on with your Life."
Eric Sandbeck- Owner 1st Choice Plumbing and Rooter
---
See what our customers have to say...
San Fernando Valley Plumber 818-341-5804
Custom Search
Your 1st Choice plumber in the San Fernando Valley
818-341-5804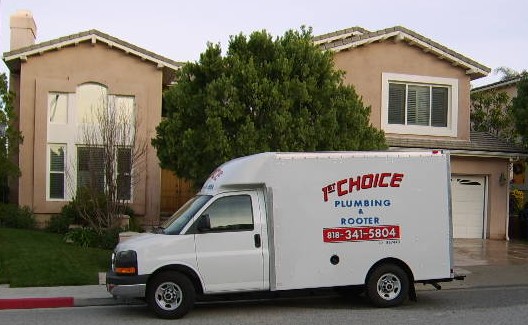 Services
Water Heaters, Tankless water heaters, Drain Cleaning, Need a Northridge, CA Water Filter? We recommend Body Glove Water Filters. ladwp sub meter installation, Need an automatic earthquake gas shut off valve in the San Fernando Valley? Click here! Toilet Install/Repair, Gas Leaks,Video Inspection, Faucet Install/Repair, Seismic Shutoffs,Electronic leak location, slab leaks, Line Location, Rooter Service,Garbage Disposals, Sump Pumps, Pressure Regulators,Shower tub valves, handles,,Showerheads,Sink Leaks
Yes! We will install customer supplied parts!Call us for any plumbing need!
818-341-5804
We accept all Major Credit Cards
We are A rated with the Better Business Bureau
---
Tired of waiting for hot water? The wait is over! anyone can have Hot Water to any Sink or Shower in Seconds! Save Money, Save the enviroment and Stop Waiting!
LADWP customers save money on your water bill! Want to save money on your LADWP bill?

Plumber in Calabasas, Ca Calabasas Plumbing and rooter service. service and repair zipcode area 91302, 91399. Seismic safetey, seismic shutoff valves, gas leak repair, electronic leak location

Looking for a Plumber in Woodland Hills, Ca? Need a Water heater in Woodland Hills, ca? water filters, garbage disposals, slow drains leak location, running toilet. Strange noises in the plumbing? Woodland Hills service zipcode area 91303, 91364, 91365, 91367, 91371, 91372

Need a plumber in Sherman Oaks, Ca? Looking for water heater service or replacement in Sherman Oaks, Ca? Is it time to fix that noisy toilet, or replace the garbage disposal? How about a shiny new Kitchen Faucet?

If you need a plumber in the San Fernando Valley, give us a call. San Fernando Valley Plumber service area zipcodes: 91302 Calabasas, Hidden Hills, 91304 west hills, 91307 west hills, 91303 Woodland Hills, 91311 Chatsworth, 91312 Chatsworth, 91313 Chatsworth, 91316 Encino, 91324 Northridge, 91325 Northridge, 91326 Northridge, 91327 Northridge, 91328 Northridge, 91329 Northridge, 91330 Northridge, 91356 Tarzana, 91357 Tarzana, 91364 Woodland Hills, 91365 Woodland Hills, 91367 Woodland Hills, 91371 Woodland Hills, 91372 Woodland hills, 91399 Calabasas, 91401 Sherman Oaks, 91411 Sherman Oaks, 91413 Sherman Oaks, 91423 Sherman Oaks, 91495 Sherman Oaks, Plumbing, Burbank (91501,91502,91503, 91504, 91505, 91506, 91507, 91508, 91510, 91521, 91522, 91523, 91526) North Hills 91393, Granada Hills 91394, Mission Hills 91395, Canoga Park 91396, Van Nuys (91404, 91405, 91406, 91407, 91408, 91409, 91410, 91426, 91436, 91470, 91482,91496, 91497,91499) Reseda 91335, 91337, 91343 North Hills, 91344 Granada Hills, 91346 mission hills, Plumbing,Studio City 91607, Universal City 91608, Studio City 91614, Universal City 91618, North Hollywood (91601, 91602, 91603, 91604, 91605, 91606, 91609, 91610, 91611, 91612, 91615, 91616, 91617) Calabasas, Woodland Hills San Fernando Valley Plumber
The Following paragraphs describe some of our recent work from small plumbing jobs in the san fernando valley to big plumbing jobs in the san fernando valley.
Recently we had a call from Calabasas 91304 in the south west corner of the san fernando valley. The Homeowner called for a plumber because she had a toilet that just kept running and making weird noises and the toilet was also flushing slowly. We set an appointment and showed up later that afternoon. After inspecting the toilet, we were able to replace the fill valve (also known as the Ballcock) the trip lever (also known as the handle) and the flapper. That took care of the running and funny noise problem, but the toilet still was flushing slowly, so we tried using the toilet auger and even after that, there was still a slow flush. Our next step was to turn off the water at the angle stop and remove the toilet. Upon removal we found roots growing into the drainline so we had to use the snake or the rooter to remove the roots from the sewer line. Now that toilet is working great!
Another recent job we did in the san fernando valley was in hidden hills, 91304. The customer called because she had just moved into her house and found the shower in the master bath had drainage problems. The water was draining very slow. We came out, ran a snake through the shower drain and voila! her shower is now draining fine!
We had a customer call us from west hills, 91307 in the west end of the san fernando valley. The homeowner complained of a gas smell. We asked her to go to a neighbors house and wait until we arrived for her safety. We found a gas leak at the water heater, repaired the leak and then on her request we inspected and tested the entire gas system. we found 7 other gas leaks on the system (their gas system was installed by a non-licensed plumber, and an unlicensed plumber is not a plumber at all.) we repaired all her gas leaks and left her plumbing system in a safe condition.
Another customer from the west end of the san fernando valley in west hills, 91303 called for a plumberbecause she had a water leak coming from her ceiling. We came over and performed a minor leak location and found the leak was coming from her shower door from the bathroom abve and wasn't coming from the plumbing at all. All we could do was reccomend a new shower door.
A Tenant from woodland hills, 91311 in the san fernando valley called because he had a mystery leak under his kitchen sink that two other plumbing companies had been unable to locate.We got over ther right away and found the leak within minutes. The shut off valve for the faucet and dishwasher was dripping.We replaced the angle stop and supply line. Another happy Customer!
San Fernando Valley Plumber