Licensed Plumber serving in Sherman Oaks, Ca 818-341-5804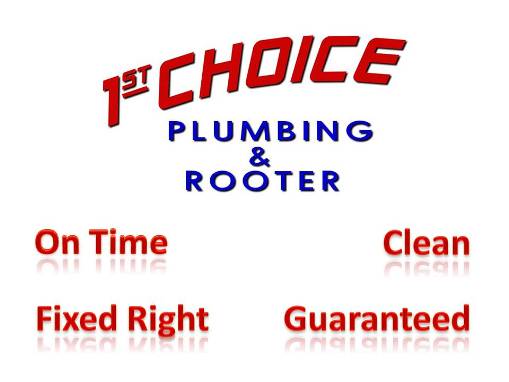 Why Call 1st Choice Plumbing?
"Because... I know how Important a Fast, Reliable Plumbing Repair is to You!"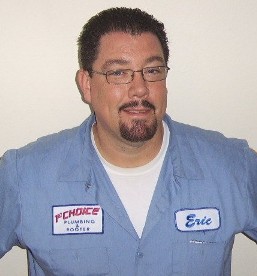 "I Really do. When you have plumbing problems in Sherman Oaks, ca it disrupts your entire schedule. A prompt and complete repair is going to save you a lot of hassle. I've been repairing and installing plumbing locally since 1989 and my clients are consistently delighted with how I work. You'll know the price before we begin, We'll fix it right, clean up our work area, and guarantee our work. Because so much of my work depends upon the referrals of my satisfied clients, your trust is something I expect to work for. Give us a call and get on with your Life."
Eric Sandbeck- Owner 1st Choice Plumbing and Rooter
---
See what our customers have to say...
Sherman Oaks Plumber 818-341-5804
Having a hard time finding a plumber in Sherman Oaks, Ca? Need Sherman oaks plumbers in the 91401, 91403, 91411, 91413, 91423, 91495 zip codes? Need a Sherman Oaks, CA Water Filter? We recommend Body Glove Water Filters. Whether you are having a plumbing emergency or you are just seeking a great plumber in Sherman Oaks, Ca, give us a call.We are "AA" rated with the BBB. We can replace that leaking water heater in Sherman Oaks, Ca or provide a energy efficient tankless water heater. Do you require an automatic earthquake gas shut off valve in Sherman Oaks, Ca? Click here! If your toilet or sink has a slow drain or you might have dirty water coming up in your kitchen sink or shower? We can perform drain cleaning too. Do you need roto rooter service or a clean out installed. We carry a safe foaming root killer to control tree roots. Is water seeping up through your floor? You might need electronic leak detection. We have top of the line equipment for electronic leak location and slab leak detection and repair. Maybe you want to install a beautiful shower valve or install a new handle on the old valve, or just get a new showerhead.If you want to install a new kitchen faucet or bathroom faucet or maybe get a new lifetime warranty garbage disposer. Is your water pressure within safe limits? We can Measure your water pressure and install a water pressure regulator if needed. And if you want to save money on your water and water heating bill we can install an ladwp submeter or a pump to deliver hot water to your kitchen or bathroom without wasting water, time or money.


---
Plumbing repair in Sherman Oaks, Ca
---
Sherman Oaks, Ca on Wikipedia
Sherman Oaks is an 8.1-square-mile district in the San Fernando Valley region of the City of Los Angeles, California. Sherman Oaks, CA was one of the first Valley communities to experience intensive real estate development. Anticipating the development of the Los Angeles Aqueduct in 1913, Los Angeles Suburban Homes Co. purchased 47,500 acres (192 km²) of the southeast Valley in 1910. In 1911, a subdivision map called Tract 1000 was filed with Los Angeles County. From that parcel, one of the partners in the company, General Moses Hazeltine Sherman, bought 1,000 acres (4 km²) for himself. In 1927, Sherman subdivided the property and sold the land for $780 an acre ($0.19/m²). As of the 2000 census, and according to the San Fernando Valley Almanac, Sherman Oaks has a population of 52,677 people and 25,255 households. The racial makeup of the neighborhood is 3% African American, 5% Asian American, 11% Latino, and 82% Caucasian. Other races make up less than 1%. The median single family housing value as of August 2007 is $975,000. The zip codes for Sherman Oaks are 91401, 91403, 91411, 91413, 91423 and 91495
---
Elementary School Sherman Oaks
Elementary school Sherman Oaks Welcome to ABC Little School. Thank you for choosing our toddler and preschool program! Our staff is prepared to share many wonderful learning opportunities with your child.
abclittleschool.com
---
Sherman Oaks, Ca Chamber of Commerce
The Sherman Oaks Chamber of Commerce, 14827 Ventura Blvd suite 207, Sherman Oaks, Ca, 91403 is a group of businesses and individuals dedicated to sharing and building our wonderful community located in the San Fernando Valley part of Los Angeles, nestled in the Santa Monica mountains. The Mission of the Chamber is to enhance and promote the growth, prosperity and integrity of its business community.
---
Travel to Sherman Oaks, Ca
Travel to Sherman Oaks, Ca . Find great deal on Yahoo! travel
---
Sherman Oaks Galleria
The Sherman Oaks Galleria is located at the corner of Ventura and Sepulveda boulevards in Sherman Oaks, immediately southeast of the junction of the 101 (Ventura) and 405 (San Diego) freeways. Ample, validated parking. Convenient valet parking is also available for an additional fee.