Custom Search
Licensed Plumber serving in Woodland Hills, Ca 818-341-5804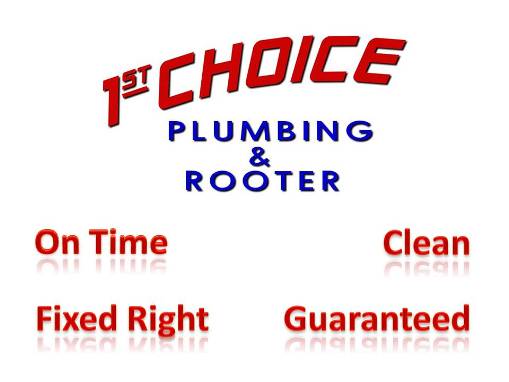 Why Call 1st Choice Plumbing?
"Because... I know how Important a Fast, Reliable Plumbing Repair is to You!"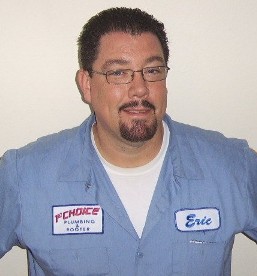 "I Really do. When you have plumbing problems in Woodland Hills, ca it disrupts your entire schedule. A prompt and complete repair is going to save you a lot of hassle. I've been repairing and installing plumbing locally since 1989 and my clients are consistently delighted with how I work. You'll know the price before we begin, We'll fix it right, clean up our work area, and guarantee our work. Because so much of my work depends upon the referrals of my satisfied clients, your trust is something I expect to work for. Give us a call and get on with your Life."
Eric Sandbeck- Owner 1st Choice Plumbing and Rooter
---
See what our customers have to say...
818-341-5804
Plumber in Woodland Hills, Ca Woodland hills, Ca premier plumbing service.If you are looking for a great plumber, give us a call! We are "AA" rated with the better business bureau. We offer tankless water heater repair and installation. If you have a drain stoppage, or just a slow drain, we can help. Need a Woodland Hills, CA Water Filter? We recommend Body Glove Water Filters. Is dirty water backing up your sink? Need an automatic earthquake gas shut off valve in Woodland Hills, Ca? Click here! Is that old toilet not flushing right? Maybe you need rooter service. We can unjam your garbage disposal, replace those old corroded pipes under your sink, and with electronic leak location, we can locate that slab leak. Do you have a faucet that leaks and needs a repair? Is That sprinkler valve leaking? How about a beautiful new shower valve? We can replace pipes, install clean outs, replace sump pumps, and even locate gas leaks, call us for any plumbing need. We also install a ladwp submeter for you. Woodland hills service area zipcodes are 91303, 91364, 91365, 91367, 91371, 91372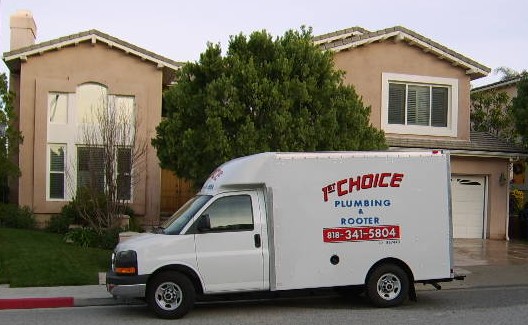 ---
---
Map of Woodland Hills The zip codes for Woodland Hills, CA:91302, 91303, 91364, 91365, 91367, 91371, 91372, 91399
---
Wikipedia, Woodland Hills, Ca is located in the southwestern area of the San Fernando Valley, northeast of Calabasas and west of Tarzana. To the north Woodland Hills is bordered by West Hills, Canoga Park, and Winnetka. Running east-west through the community is U.S. Route 101 (Ventura Freeway) and Ventura Boulevard, which starts in Woodland Hills and intersects Valley Circle Boulevard.
---
Woodland Hills, Ca, Yahoo travel guide find a hotel or a restaurant in Woodland Hills.
---
Topix.net - Woodland Hills, Ca Local news for Woodland Hills, CA continually updated from thousands of sources on the web.
---
The Hilton Woodland Hills, Ca offers modern amenities in the warm southern-california climate of the west San Fernando Valley
---
Woodland Hills, Ca weather by the Weather Underground.
---
Woodlandhills.com is your one-stop source for all the information you'll ever need to have a grand old time in this thriving business and cultural community. Like its name, Woodland Hills is a community of gently rolling hills and luscious trees. In the early 1920's, a developer planted over 120,000 eucalyptus, sycamore, fir, pine and pepper trees to lure prospective buyers. During the Great Depression, Harry Warner, of Warner Bros. Pictures, bought 1,000 acres to breed thoroughbred horses. When Warner liquidated his real estate holding in fifty years later, many corporations and financial institutions put down roots in the area, creating one of the most densely populated business centers in the world.
---
Woodland Hills, Ca, CA community profile from Hometimelocator.com.
---
Citysearch Woodland Hills, Ca live like an insider.
---
Dailynews.com covering the San Fernando Valley and Woodland Hills, CA
---
Pierce college in Woodland Hills is a two-year public institution providing opportunities for occupational training, transfer education and life-long learning. Pierce is one of nine campuses of the Los Angeles Community College District.
---
The mission of Woodland Hills Elementary School is to inspire the community to work together to ensure that all students have love of learning. All stakeholders are devoted to inspire and prepare students to achieve their highest potential academically, nurture a love of learning, stimulate creativity, develop physically, socially, emotionally, respect and tolerate, and accept their role as responsible contributing members of society.
---
The Woodland Hills, CA hotels on Travelforecaster.com offer a variety of rates available only on the Internet. To see rates and vacancies for all hotels in Woodland Hills California, use the above search box to enter your travel details. For more information about a specific Woodland Hills hotel, click on the hotel name.
---
Welcome to the Holiday Inn Woodland Hills - Warner Ctr CA Recently Renovated Full Service Hotel in the West San Fernando Valley is conveniently located just off the Ventura/Hollywood 101 Freeway, and adjacent to the 405, 5, 118, and the 23 Freeway.
---
City of Woodland Hills, California. Find local hotels, realtors, job openings, restaurants and businesses in Woodland Hills. Find local weather, city information, yellow pages, and other info for Woodland Hills.
---
Woodland Hills chamber of commerce established in 1930, the WH-TCC has been dedicated to community service, organizing special events that benefit charitable groups, and coordinating various committees and programs to address the social, political and economic concerns of residents and businesses in the area. The Chamber is located at
---
---
San Fernando Valley Plumber
Woodland Hills Plumber