1st Choice Plumbing offers Drain cleaning and Rooter service!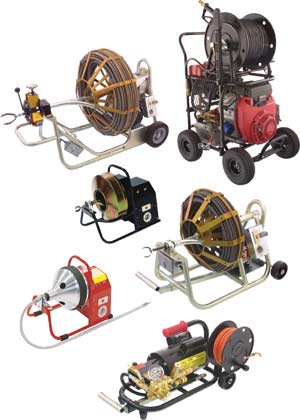 San Fernando Valley Drain Cleaning & Rooter 818-341-5804
Simi Valley Drain Cleaning & Rooter 805-526-0640
Thousand Oaks Drain Cleaning & Rooter 805-405-8620
Slow Drain? kitchen or bathroom sink wont drain or drains slowly? Toilet wont flush right? Water comes up in the kitchen sink when you do laundry? Sewer water comes up in the shower or tub when you flush the toilet? Dirty water in your sink or tub? Tired of water coming up around your ankles when you shower? We solve these problems every day. Call us..Relax and consider it fixed. Help is on the way!
Custom Search
Toll Free 877-547-5862
Service Areas
Plumber Chatsworth Plumbers
Plumber Agoura Hills Plumbers
Plumber in Burbank, CA
Plumber Canoga Park Plumbers
Plumber Granada Hills Plumbers
Plumber Hidden Hills Plumbers
Plumber Mission Hills Plumbers
Plumber in North Hills, CA
Plumber North Hollywood Plumbers
Plumber in Porter Ranch, CA
Plumber in Reseda, CA
Plumber Studio City Plumbers
Plumber in Tarzana, CA
Plumber in Toluca Lake, CA
Plumber in Universal City, CA
Plumber in Valley Village, CA
Plumber Van Nuys Plumbers
Plumber in West Hills, CA
Plumber in Westlake Village, CA
---
Here is a cutaway view of what tree roots look like in your sewer line.

---
Here is what your line looks like after the roots have been cut with a snake with a blade on the end. Because the roots are soft and pliable, they move out of the way of the blade, even with repeated efforts, all the roots cannot be cut. The solution? we reccomend Rootx foaming root killer to finish the job.

---
Rootx foaming root killer in action!

---
Rootx Kills the roots, and they flow harmlessley away, without harming the tree!

---
Ask your technician about the one year Rootx Warranty!

---
Introducing: The Ultimate Drain Cleaner!
For all your drain cleaning and rooter needs! Check this great site for our service areas.
---
Service Areas
Calabasas, Woodland Hills, If you need a plumber in the San Fernando Valley, give us a call. San Fernando Valley Drain Cleaning service area zipcodes: 91302 calabasas Calabasas, Hidden Hills, 91304 west hills, 91307 west hills, 91303 Woodland Hills, 91311 Chatsworth, 91312 Chatsworth, 91313 Chatsworth, 91316 Encino, 91324 Northridge , 91325 Northridge, 91326 Northridge, 91327 Northridge, 91328 Northridge, 91329 Northridge, 91330 Northridge, 91356 Tarzana, 91357 Tarzana, 91364 Woodland Hills, 91365 Woodland Hills, 91367 Woodland Hills, 91371 Woodland Hills, 91372 Woodland hills, 91399 Calabasas, 91401 Sherman Oaks , 91411 Sherman Oaks, 91413 Sherman Oaks, 91423 Sherman Oaks, 91495 Sherman Oaks, Plumbing, Burbank (91501,91502,91503, 91504, 91505, 91506, 91507, 91508, 91510, 91521, 91522, 91523, 91526) North Hills 91393, Granada Hills 91394, Mission Hills 91395, Canoga Park 91396, Van Nuys (91404, 91405, 91406, 91407, 91408, 91409, 91410, 91426, 91436, 91470, 91482,91496, 91497,91499) Reseda 91335, 91337, 91343 North Hills, 91344 Granada Hills, 91346 mission hills, Plumbing,Studio City 91607, Universal City 91608, Studio City 91614, Universal City 91618, North Hollywood (91601, 91602, 91603, 91604, 91605, 91606, 91609, 91610, 91611, 91612, 91615, 91616, 91617), Santa Clarita, 91310, 91321, 91322, 91350, 91351, 91354, 91355, 91380, 91381, 91382, 91383, 91384, 91385, 91386, 91387, 91390, Valencia, 91354, 91355, 91380, 91385, Saugus, 91350, 91390, Newhall, 91321, 91322, 91381, 91382, Stevenson Ranch, 91381, Stevensons Ranch, Stevenson's Ranch, Thousand Oaks, 91319, 91320, 91358, 91359, 91360, 91361, 91362, 91363, Agoura Hills, 91301, 91376, 91377, Westlake Village, 91359, 91361, 91362, 91363, Oak Park, 91301, 91377, Simi Valley, CA:93062, 93063, 93064, 93065, 93093, 93094, 93099, Moorpark, CA:93020, 93021